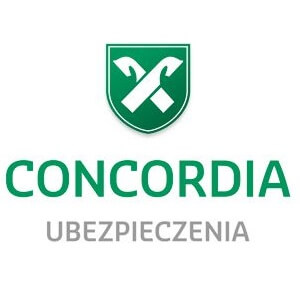 Concordia Polska Towarzystwo Ubezpieczeń Wzajemnych, set up in 1996 and part of Concordia Ubezpieczenia, was an initiative by representatives of Cooperative Banks, interested in the establishment of an insurance institution capable of understanding and meeting the insurance needs of those Banks and their Customers. Signed on 12 December 2006, the Insurance Cooperation Agreement (Porozumienie o współpracy w zakresie ubezpieczeń) was a result of dynamic development of cooperation between Concordia Ubezpieczenia and the Cooperative Banking Group, formed by SGB-Bank S.A. and associated Cooperative Banks.
The purpose of the Agreement was to standardise the insurance offer and to streamline the process of selling banking and insurance services. Our shared success is the fact that the Insurance Company offers insurance covering the needs of Banks' Customers at over 180 Cooperative Banks associated at the Cooperative Banking Group.
In our cooperation, the Bank's Customer comes first. Any new or improved products are developed and loss adjustment procedures are simplified to benefit the Customer.
We believe that the cooperation of SGB Banks, thanks to comprehensive Customer service, guarantees the satisfaction of both numerous insureds and the banks.